Press Release "I will not die poor"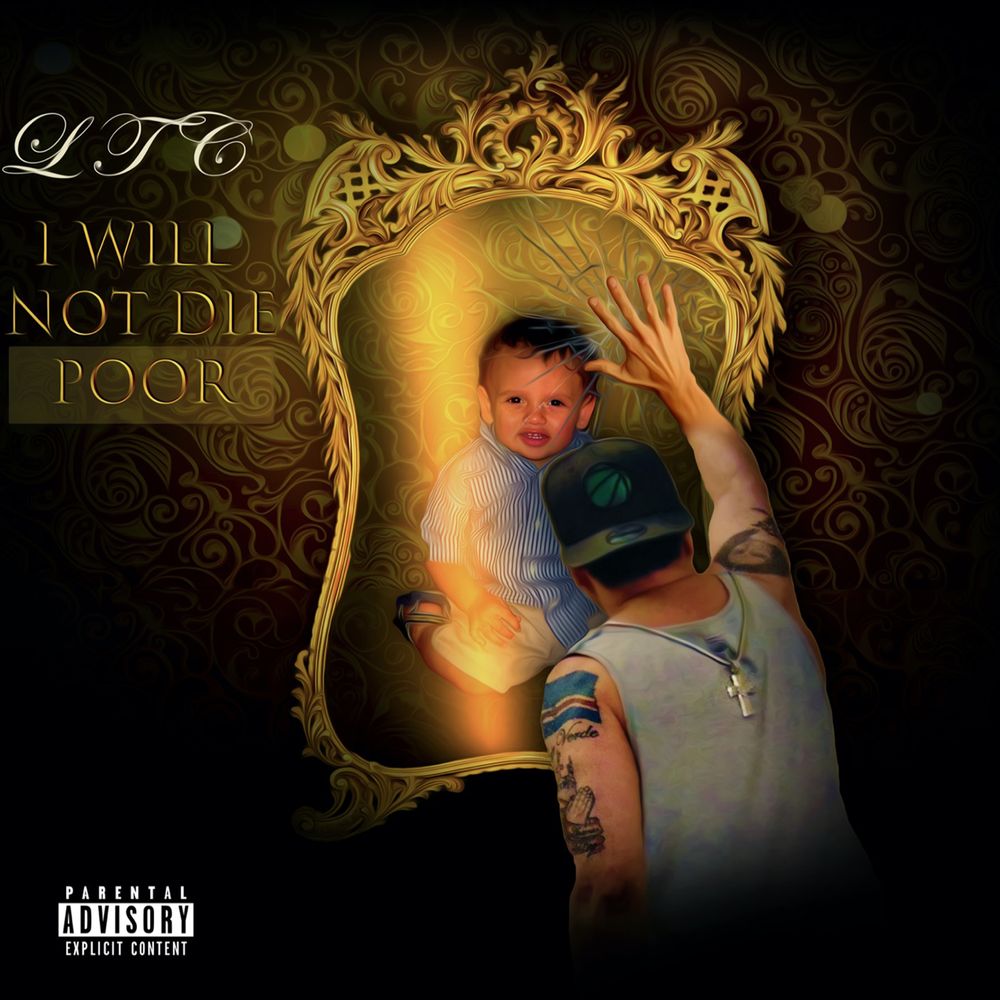 Press release
April 10, 2021
FOR IMMEDIATE RELEASE
CONTACT:
Agnelo DePina
Email: agnelodepina@gmail.com
LTC SHOWCASES VERSATILITY THROUGH HIS PERSONAL ANTHEMIC ALBUM "I WILL NOT DIE POOR" – NEW ALBUM ARRIVES ON APRIL 30TH, 2021
Visit www.rapperltc.com
"My goal is to get better. I want to release music that is not just random. Every song in this album ties into the title "I will NOT die poor". I tell you the story of my life and the people in it. And ultimately, I'm making that promise to the child in the cover and to myself.
The artist statement above describes best what LTC's newest album entitled 'I Will NOT Die Poor' is about. Most people might know how the established Boston-based rapper/Hip-hop artist sounds like from his first two albums, "My Turn to Shine" and "Evolution" which brought the perfect combination of thematical depth within his bars along with catchy arrangement within the realm of Hip-hop. But this time, LTC successfully shows us another ability in creating a diverse style of rap music.
Written and produced by himself, 'I Will NOT Die Poor' is an unswerving, cohesive twelve-tracks album consisting of uplifting melodic bliss that goes hand-in-hand with his distinctive flow and snarling rap voice. LTC has a straight, clear delivery within his bars that can impact his listeners due to its relatability. "Take My Hand" is the first track in 'I Will NOT Die Poor', opening the album with its anthemic beats that can set the tone for the rest of the album. "Precious Lord, take my hand. Lead me on, let me stand. I am tired, I am weak, I am worn—" Here LTC sampled the pitched child-like singing voice from a gospel hymn written by the late Thomas A. Dorsey entitled "Precious Lord, take My Hand", and seamlessly weaved it together with his polished rap throughout the song. And since this number onward, each track continues to appeal deeply through its different arrangement styles and background story that brings out the same message of hope and faith. The old-school sound in "Walk Around Nappy" to the energetic electronic-infused track "Papa on My Mind" for instances, each talks about the similar sentiment of not wanting to be poor in life for the sake of oneself—in both figurative and literal manner—wrapped in such inviting furious beats and every anthemic elements that fit perfectly for a grand Hip-hop piece that just keeps getting more amplified from one track to another until the very end of this album. It is just like what he talked about in "More Commas More Drama", "Gone for a while, but now I'm back again," it is safe to say that LTC is indeed back again to the scene even stronger through the progression and versatility he embodies in this album.
The first single off this album, "Ball is Life" comes from a real place inspired by his son, Maxwell who has been passionate about and playing basketball throughout his life. "Ball is life, and my life is ball. If I fall, I'll stand ten feet tall." Talking about the hurdles and hardships one might face when doing the thing that he/she loves, "Ball is Life" contains infectious, hard-hitting beats that will immediately give you a driving feeling with both of its detailed arrangement and bold lyrics. It has the specific quality to be a right go-to track whenever you need a drive to get up and stand up for your life. 
LTC is currently writing and producing a music video for this single that will feature his son in it. As he stated about the music video, "—is very interesting, it shows Maxwell's journey. He starts by getting out of his car and walking towards the basketball hoop. During his walk, he turns into a sort of superhero because that's how I see him, in a comic book setting. He then has flashbacks of him playing ball from a child to an adult and in-between he turns from a superhero in the comic book setting to himself. Ultimately, after he reaches the courts and finishes, he walks away. This mimics his real life because right now that's what he is doing, walking away from the game."
"I Will NOT Die Poor" will be released on April 30th, 2021, and it will be available to listen everywhere on all digital streaming platforms.